Howdy all, the page dump is three pages and starts right here!
Anyway, a lot of action just now. Intense stuff!
You may have noticed a new header on the site above (alongside a few general tweaks), and if you've been following me on Social Media you'll know that I am now a member of the Spider Forest Webcomic network! This has been something I was really excited to mention, and now that I updated with a batch I am able to do so. A quick note, however, be sure to click the Community link in the header to take you to the new Cosmic Dash forum. Anyway, I am super excited to be part of Spider Forest.
What that means is that I have the support and membership from the network and we'll be referring each other to different comics. In fact, I was just one of several new members. So I think I should take an opportunity to show them off here. Be sure to check them all out!
Nahalenya, or Lenya to her friends, was sent forth from her home years ago to study magic at the University. Finding it too difficult to stand out as much as she did, she found a way to lead a double life. While her time has been rich with learning, she must soon graduate and begin her journey home – something that will take a lot longer than she could ever suspect.
This is only the first story of Halflight, a place where tales like this can be told, long and short, happy and sad, as if around a campfire past the end of the world and outside of time.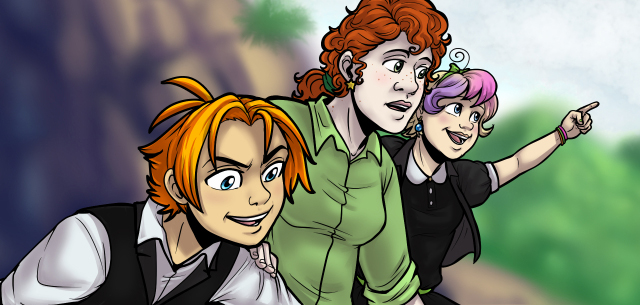 Title Unrelated is a story of family, love, friendship, and identity.
A family travels to another world in search of their missing sister, but things are not as simple as they hope…
One of the most metal comics you are gonna find.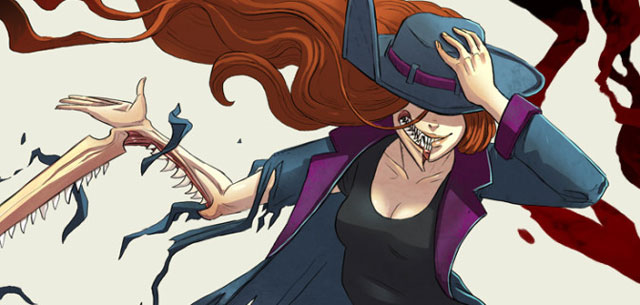 Derelict is about Dang Thu Mai, a lone scavenger living on a boat and coping with her surroundings. Complicating matters is an otherworldly fog which shrouds the world, and hides the so-called "Miasmic Races", monstrous yet intelligent beings, most of whom possess nothing but ill will for humanity.
Phew. Lot of notes this week.