With another batch update there is a bunch of news to share. Obviously, the site recently went through an update.
First of all, college obligations have hit myself and Tobias (the inker) hard. I apologize a great deal for the delay in pages. if you are a Patreon patron you can see that we have penciled versions of at least ten pages ahead of this current set of updates. Completely readable as well, of course. Beyond this, the Patreon has been going great so far, with a lot of special content. We'll have a new minicomic coming up with a brand new, up and coming artist, Username. Additionally, I've baked in a 30% discount off my commissions to patronage as well. So if you want to support the work I'm doing, please consider donating $1 a month to the Patreon. It's been able to keep the site afloat and lead to some cool new material. Anyway, that's it for the patreon plug. Let's talk about RGBots.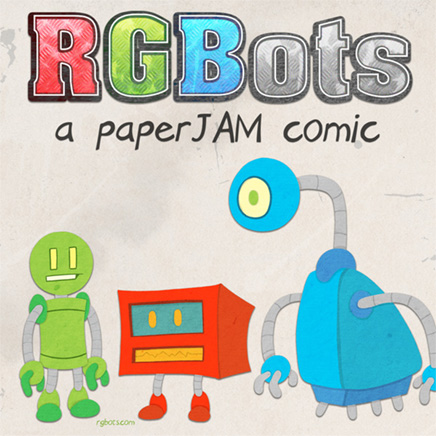 RGBots was a twitter comic, but we found giving it a complete website felt right, so I went ahead and hashed together the site over a weekend… weeks ago. RGBots has been updating three times a week since then and has been a ton of fun. I am one of the four current writers on it, and we've written well over 100 comics so far. If you want more content from me on a weekly basis, RGBots is where you'll want to go. It's for Mature audiences only however. You've been warned. The robots also answer questions in comic form, too. Might be worth dropping them a line.
Lastly, I want to mention the latest members of the community I am in. Please welcome the newest SpiderForest comics! There is some great stuff here and it's going to be a lot of fun to dig through all these archives. Please give them all a good look!