I seem to like writing sequences with multiple characters doing their own thing simultaneously. This is something that happens clear back in the first Cosmic Dash story in the archive. Writing these sorts of things feels a lot like puzzle-solving in a way.
If you have not been to the sister site, yet, be sure you go and check out the new story there. It is fun to be working on Galactic Hub Serreven again, and you'll see a new page of that comic on Wednesday. I will be illustrating it, but the writing is all done by Gage Lippolt, who does a lovely little solarpunk comic called Key to the Future's Fate. I am bringing Gage on board as a recurring collaborator, just like Deft Beck has been. I love working with readers when I can.
Lastly, I have a radio show now. It's not a huge thing – I just run an hour block twice a week and it takes me 30 minutes to build the show. I hope you'll give it a listen. It's called "The Mutant Hours" and is on Deviant Behavior Radio. The show is punk, synth, and hip hop – more or less what I listen to when I work on comics anyway.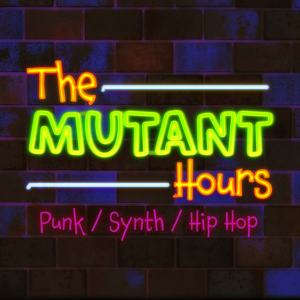 That is it for this update. If you would like to join me in creating comics and stories please consider visiting my "Join Me" page and learning how.